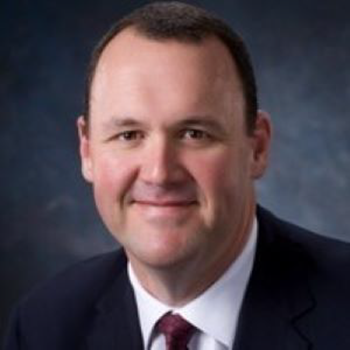 Director of Part 145
Repair Stations and MRO's
T
rey Bryson is a 30 year veteran in the field of aircraft maintenance with more than 25 of these years either owning and/or operating FAA Part 145 Repair Stations.  He is a graduate of East Central University and while aviation was not his original chosen career path, he freely admits he has never earned a dollar of pay not related to fixing airplanes or airplane parts.
Trey began his professional aviation career in the early 1990's at King Aerospace before moving on to Textron Aviation where his focus was process improvement in the Citation Completion Center.  In the years following his focus and work experience centered around Aviation Maintenance and Completions in the Business jet and VIP Markets.  His experience in maintenance and aircraft records spans King Airs to 747-8s.
Most recently, Trey serves as the Senior Vice President of Operations for Aviation Technical Service's Kansas City based Maintenance, Repair and Overhaul facility which provides heavy maintenance services to select airlines.  He also holds the same post for the Component Repair and Overhaul facility operated by Aviation Technical Services in Dallas-Fort Worth.
Trey believes strongly that inadequate technological advances exist throughout our industry and that aircraft records is a prime example.  Having operated facilities doing records research for pre-buys and other transactional arrangements, he will attest to the fact there is a lot of room for improvement.
Trey and Larry Hinebaugh have worked together on varied projects since the early 2000's ranging from heavy maintenance to Head of State Completions.  They both share a belief that there are better ways to do things and aircraft records is a great place to start.
Years Aircraft Experience
Joined Business Aircraft Records
Years Part 145 Experience