It's the year 2020. Everyone is focused on COVID-19. And, rightly so. Air travel has fallen off. Travelers want to know if they're even safe flying on commercial airliners.
But long before COVID-19 entered the world, Boeing was already facing the fact that its newest version of the 737 airplane, the MAX, had crashed twice killing 346 people.
What eventually came out, after abundant scrutiny of the airplane, was that Boeing had made the simple decision to veer from its age-old philosophy of managing the building of airplanes by people who focused on safety as the main concern; to a company driven by Wallstreet values and managed by people willing to take shortcuts and sacrifice safety for profit.
The losses Boeing has realized in the last two years because of its decisions, however, pale in comparison to the losses business aviation has seen in the last two decades due to its constant focus on matters of urgency, virtually ignoring matters of foundational importance.
I'm talking, of course, about aircraft records. Ask anyone involved in aircraft maintenance, who regularly audits aircraft logbooks, and you'll discover that the vast majority find aircraft records to be unorganized, difficult to understand, often lacking vital information necessary to understanding work accomplished on the aircraft, and managed and administrated differently by every flight department operation.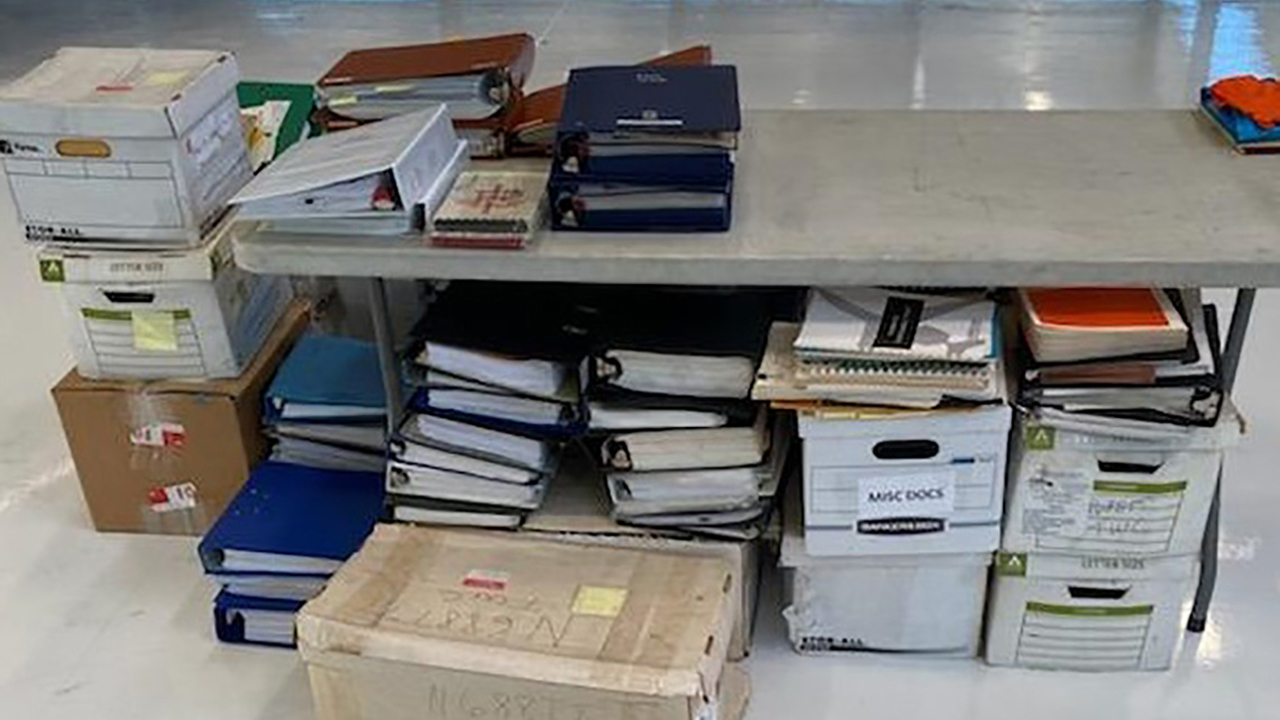 Aircraft records are meant to contain the important history of work accomplished on an aircraft. To keep a record of compliance ultimately defending the Aircraft's current status as Airworthy.
Click here to download our free aircraft maintenance templates.
And so, aircraft records are intrinsically linked to an aircraft's Airworthiness and to its value. An aircraft that cannot prove in its record that it is airworthy, has little or no value as a flying machine.
So why do we find aircraft logbooks treated so poorly and what can we do about it?
The current state of the aircraft logbook is a long, arduous journey taken by our industry from its earliest beginnings at the start of the 20th century. Since that time, the focus of aviation has always been on improving the safety, speed, altitude, and reliability of the airplanes we operate.
And what magnificent improvements we've made! We now enjoy aircraft that fly faster, travel further, and operate more efficiently than ever thought possible.
And as one would expect, the aircraft themselves are increasingly becoming more expensive and valuable with each passing improvement.
But the records of these high-value state-of-the-art aircraft have not kept up with this progress. A&P technicians, the backbone of an aircraft's operation, are quite naturally, encouraged (and paid) to keep these aircraft flying. And so, the majority of an A&P's time is devoted to doing just that.
It doesn't help that the focus of A&P Technical schools (give this credit to FAR 147 requirements) is also to teach students how to fix and maintain aircraft, not necessarily how to record and manage what has become the high-value information of the events that justify an aircraft's Airworthiness.
To improve aircraft recordkeeping is not difficult. But it does take our industry realigning its mindset on how record keeping is to accomplished, and the value good aircraft recordkeeping would bring to all of us in business aviation.
The first step is the awareness that poor aircraft recordkeeping practices are costing our industry millions of dollars every year in wasted time, effort, manpower, and unnecessary expenditures. Estimates of the cost of poor records to the business aircraft industry range up to $125 million dollars (more than $5000 per aircraft) per year to the business aircraft community. And this is only the waste we encounter due to poor records, not the recording of work accomplished. Recording work accomplished on an aircraft is and always will be, an A&P technician's or Repair Station's duty every time it works on the aircraft.
It's time we stop accepting aircraft records as dysfunctional, but in line with our expectations; because, after all, working with poor aircraft records is taking a heavy toll on all of us.
Aircraft records should be:
Standardized … like most of the things we develop and use in our industry.
Cared for … and given the respect, such a valuable resource is worthy of.
Insured … like any other asset we depend on.
Once we begin to take aircraft records with the seriousness they deserve, as an industry, we can change the way they so negatively affect us.
It all starts with education.
See "Why We Should Be Taking Better Care of Aircraft Records" in BAR Commentary for more information on taking care of aircraft logbooks.
Subscribe To Our Newsletter