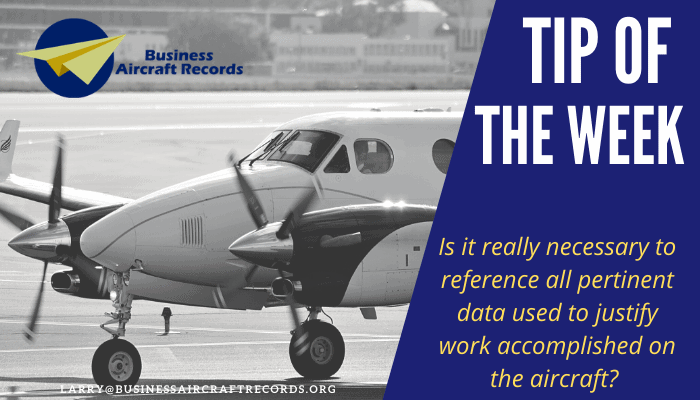 The first item listed in FAR 43.9 stipulating what information shall be included in the maintenance record is:
A description (or reference data) of work performed
The two key ingredients here are the description of the work, and the reference data.
Reference data is important to understand the methods and procedures used in accomplishing the work. It not only eliminates the need to write out a long and detailed entry describing the work that was performed, but it also supports the justification for the work that you accomplished on the aircraft.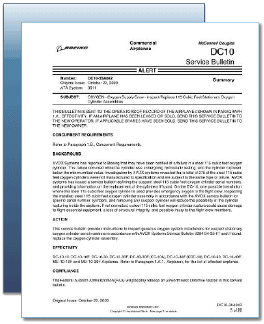 Some of the reference data commonly used in the repair or alteration of an aircraft includes the following:
Maintenance Manuals
Airworthiness Directives
Service Bulletins and Service Letters
Advisory Circulars
ICAs
STCs
AC 43.13-1A/B
Form 8110-3 Approved Data
Work Orders
Engineering Orders
It is important when using reference data to provide detail on the data that was used. Whenever possible use name, revision number or date, chapter, section, paragraph, drawing number, and/or any other
information so that someone auditing the work will understand exactly what the specific guidance said that was used to perform the work on the aircraft.
Conclusion:
Both a description of the work that was performed and the reference data cited as the authority for the work performed are essential in a complete and proper logbook entry.
Subscribe To Our Newsletter